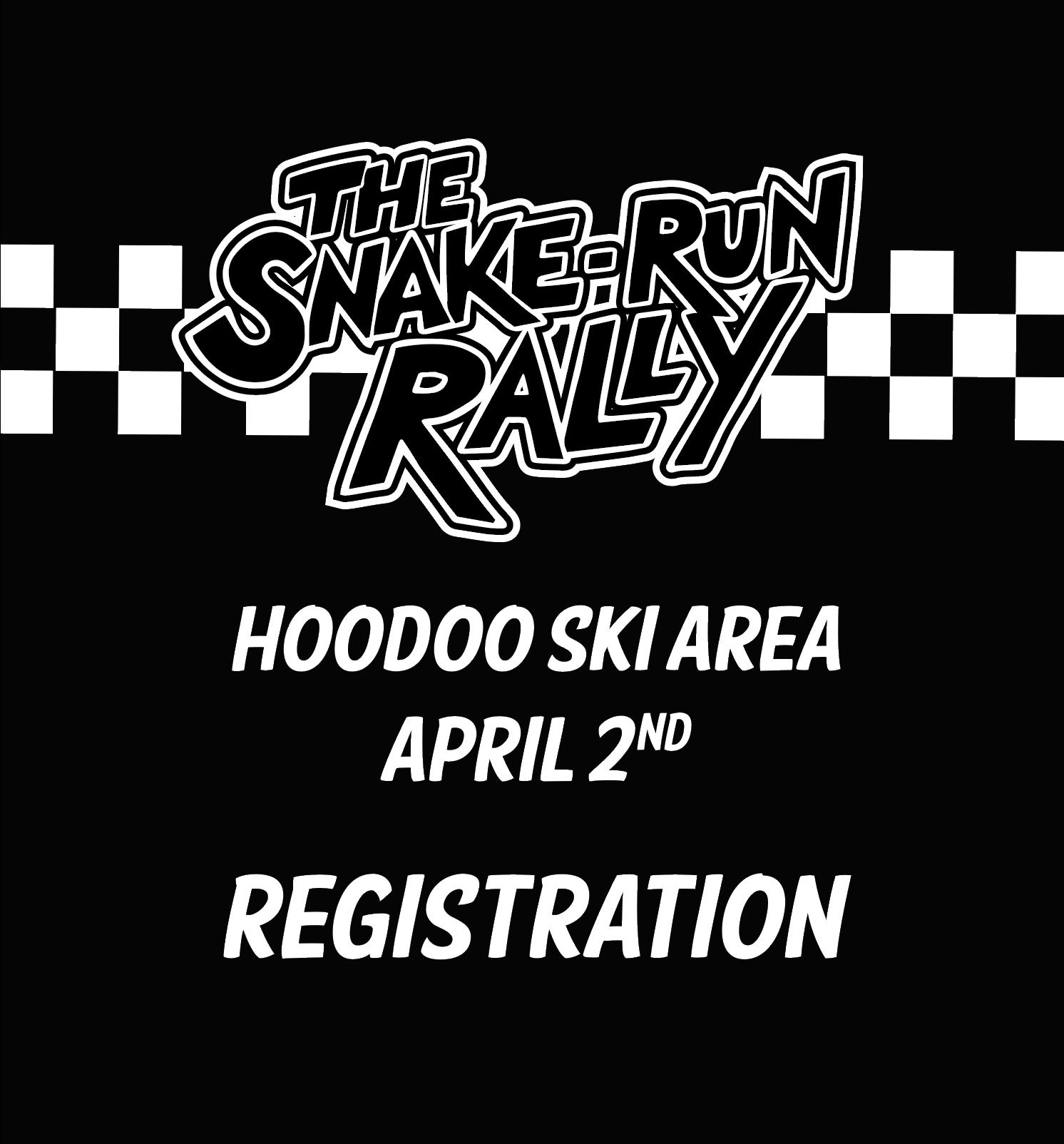 Snake-Run Rally 2022 Registration
Registration for 2022 Snake-Run Rally race. Pick you division. All participants must sign waiver prior to event. 18 and under must have parent or legal guardian with them.
SNOWBOARD ONLY....snowskates and powsurfs are okay...your funeral...
Please select the division you want to race in. If we suspect sandbagging, we reserve the right to bump you into a higher category.
*Speed Demons is a non-binary category that creates a level racing field for those who think they have what it takes beat the pack. You think you got what it takes to win it all?
Don't have a Hoodoo pass? Hoodoo will be offering $29 lift tickets for racers day of.